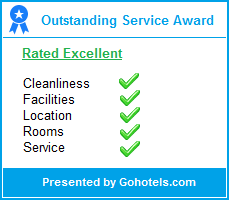 See more testimonials here
H
ere's what some of our guests have said about us recently…
Thanks for a wonderful couple of days ? amazing how a couple of days of relaxation and a bit of pampering made it feel like we had been away for a week!!. Thanks for your A1 treatment Certainly would love to come back one day!
Dennis and Denise, Dargaville
Thank you for your service and your DVD. We were really enjoyed it there. I recommend to my friends that your amazing house, they really like it. Look forward to see you next time.
Benjamin & Amy, Hamilton
Thank you again for making the first week of our marriage so incredible, and indeed unforgettable. The food, the atmosphere, and the conversation could not have been better. Thanks again for your hospitality (especially the tea!) and we look forward to hearing from you again soon.
Chris, Minneapolis USA
We absolutely loved our stay with you. It remains the highlight of our trip!
Mary, Chicago USA
You beat us to it… we wanted to say a big thank you too for our stay with you at Cavalli. We thoroughly enjoyed our stay, from your hospitality to the kayaking to the amazing meals you cooked for us… it really made for a very special honeymoon for us! We?ve been telling all of friends about it in the hopes that they?ll maybe get a chance to stay there too. And thank you again for your tips on the West Coast… we had a lovely drive back down to Auckland. And your weather predictions for that Saturday were bang on too, sunny most of the afternoon for the wedding! Fingers crossed the weather gets a bit better for you now, although I?m sure all the guests will love their stay there all the same!
Maura, London UK
Back in Aus and back at work – a nasty wake up!! Thanks so very much for making our stay so enjoyable – a great hit with everyone and felt we had been away longer. Such an idyllic setting and all your hospitality very much appreciated. return visits being planned already!
Sue, Sydney, Australia
Thank you for your lovely accommodation and your attention with us. The dinner mmmhhh lamb and beef very delicious and also de desert …. We really enjoyed your compagny for the apero…. With the good wine and the very good (amuses-bouches) en francais…..
Ferdy et Marie-France, Luxemborg
Now that we are back in the UK (greeted by snow!) we are reflecting on our truly great stay in NZ.  Thank you for your part in making our experience of your wonderful country so memorable.
Vic and Cynthia, England
Thank you so much for an awesome time, we had thoroughly enjoyed your wonderful hospitality, delicious food-  for fab dinners and generous breakfasts. You have got a great place and cheers for "orchestrating" the weather, that has been the cherry on the cake, so to say. We shall see you again, we really loved it.
Zuz a nd Col, Prague
Bas and I truly enjoyed our stay at the Cavalli Beach house. The suite was magnificent, the view extraordinary, the stocked fridge great,the food very good, the appetizers yummie and last but not Least your wonderful care and time sent chatting with us and guiding us as to what to do.
You get 2 thumbs up!
Bas & Deanna, Aruba
Thank you again for your hospitality at Cavalli, we couldn't believe there was such a wonderful place to stay and the beach house was a perfect way for us to finish our holiday. We just enjoyed ourselves so much I am sure you will see us again.
Rhonda & Peter, Sydney Australia  
We had such an ace time with you guys at Cavalli. Thanks for making us so welcome from the Orca's "hello" to the amazing dinners and breakfasts, through to the chats about life, shows and art!
G & H, London
We are home again, but we miss your perfect and wonderful food. It was an incredible time staying at the Cavalli Beach House Retreat and the very best part of our journey through the North Island.
Priska, Heinrich, Ilona and Gunter. Germany
Just letting you know – again – what a wonderful time we had starting our NZ trip with you guys ! You will always be special – thank you for your kindness ! You are both a lot of fun !
Pam. Dallas, Texas, USA
We had an excellent time at your hotel – one of the best experiences of our three weeks in NZ.
Pericles and Irene. Athens, Greece
Thanks again for your excellent hospitality which was a highlight of our holiday.
Jane. Manchester, UK
Thanks so much for the wonderful stay. Honestly we had the most fabulous time. You guys are fantastic at what you do. No doubt we'll see you again – it's just too lovely not to return !
Andy and Natalie. Dubai, UAE
Thank you both for a truly memorable stay. We really enjoyed your company and food – and hope one day to return.
Lindsey and Patrick. Los Angeles, California, USA
Our memories of all the enjoyment we had and your kind hospitality and wonderful cooking and terrific stay at the Cavalli Beach House will not fade. Thank you.
Pam and Bernard. Sydney, Australia
We can think of no more idyllic place to finish our NZ holiday. Hospitality and food were superb. We would love to return some day.
John and Cathleen. Ireland
The Cavalli Beach House was superb – great food, fantastic location, so welcoming and the Retreat was so comfortable. This was one of the best places of our trip.
Kent, UK
Thank you for providing such a stunning location for our stay. The accommodation, food, wine and company were superb – a shame we had to leave ! Until next time…
Heather and Roger. Rotorua, NZ